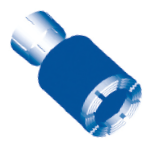 It is important to adapt correctly your tools according to your projetc specificities. DATC is available to advise you, to support you throught the whole process. We offer a wide range of core barrels, rods, casings, core bits and all other accessories optimizing your site.
Our products are designed and manufactured in Besançon (France), according to ISO 9001 certification.
Our core bits are unique on the market.